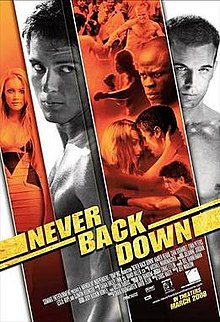 Aaaaaaand we're back, talking about the 2008 hit (?) MMA fight fest. We missed each other.
Reunion Tour Set List:
New Mic Adventures
Tracksuit Corner (a.k.a. Slutty With Your Time)
Xbox Corner
Hot Wheels Voodoo
NEVER BACK DOWN Review
'80s Bullies Vs. Millennial Bullies
Rise of Teen Fight Clubs, MMA, and Viral Videos
Dipshit Rosetta Stone
"Fuck that little dude!"
Plague Corner
Mask/Prepper Paradox
Knife Corner
The Australian "No"